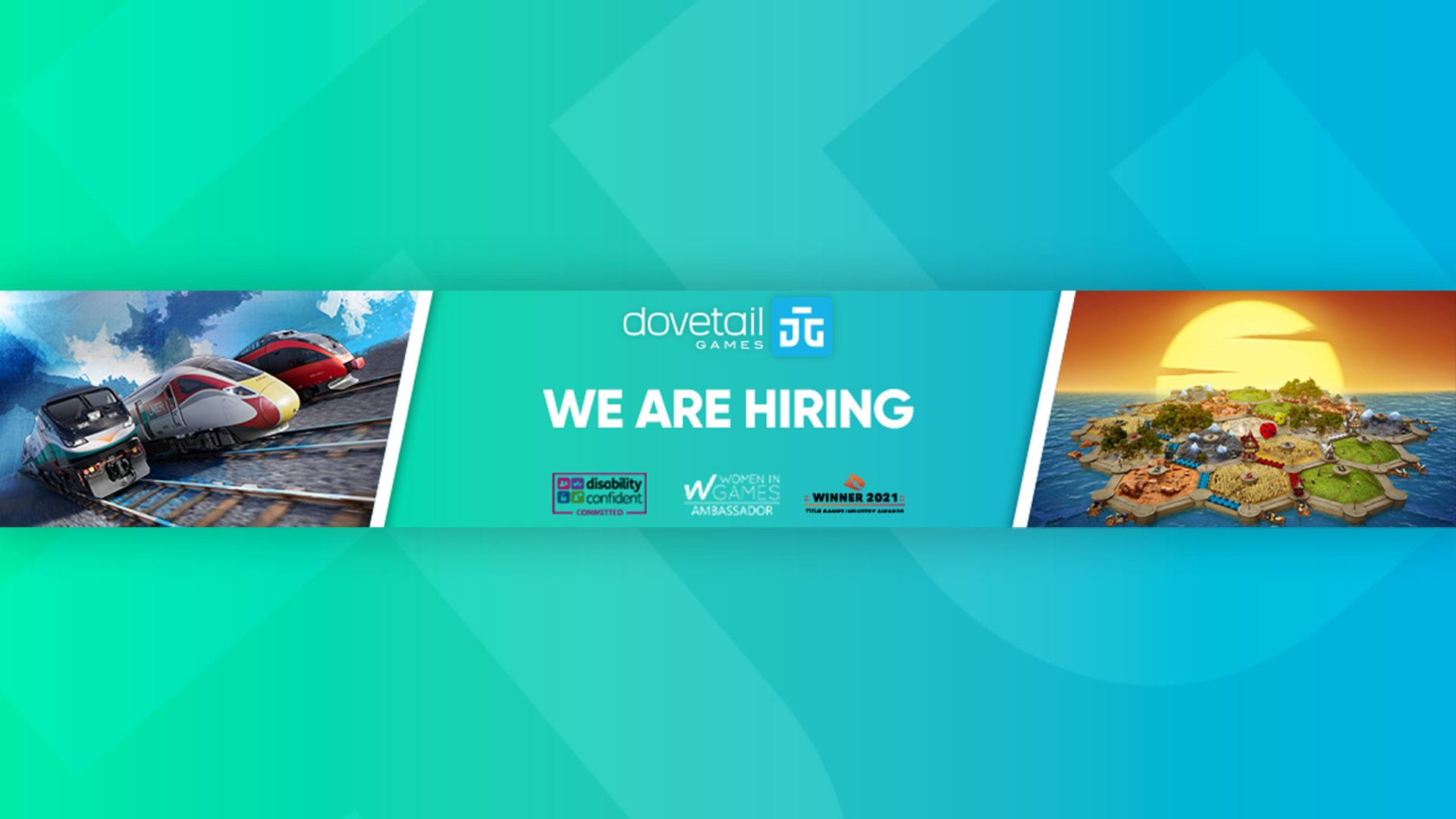 Character Artist
Remote

Chatham

,

England

,

United Kingdom

Development
Job description
Want to work for a growing studio where you will have a direct and significant impact on the future of our games and new projects?
Dovetail Games are committed to promoting diversity, and all applicants will be considered on their merit, qualifications, competence, and talent regardless of any protected characteristics. At the individuals request, all roles will be considered for part time, term time only and job shares.
With a huge emphasis on our culture and wellbeing you'll experience an environment where you will be challenged but supported. We have an industry leading work life balance and flexible working is offered from day one! Want to work fully UK based remote as that's where you do your best work? That is fine by us, though certain roles will require a more hybrid style with time in the office.
Our studio is situated in a river-front building in the heart of the Historic Dockyard in Chatham, Kent, UK. We are growing fast, developing our games using cutting-edge technology and delivering these on multiple platforms: PC, PlayStation 4 and 5 and Xbox One and Series S/X
We are looking for a Character Artist to join the team. You will work with the team to create high quality game characters (human and animal) for our current and future simulations and their downloadable content. You should be able to show a strong portfolio of quality 2D and 3D character artwork with a good understanding of asset creation for games.
You must have had a least 3 years professional experience working as a Character Artist within the games industry to be considered for this role.
Job requirements
Main Responsibilities
Creation of high-quality game assets using Maya, 3D Studio Max, ZBrush and Substance.
Concepting and creating high quality human and non-human characters suitable for our simulation games.
Creating and maintaining Unreal Engine 4 game assets and content using in-house development tools.
Working as part of a team to resolve character design and gameplay issues as they emerge.
Co-ordinate with the Lead Artists to create realistic task estimates and timescales.
Assisting other 3D artists with creation of game assets when required.
Critically review artwork produced for the product at each stage of development.
Iteratively balance and fine tune game play elements.
Person Specifications
An understanding and ability to rig and articulate a character, taking into account how topology can influence deformation
Mesh building with great care taken to reproduce source material / concept but which are light on resources and performance
Able to create textures and materials in Substance/Quixel and Adobe Photoshop
Previous experience with ZBrush is beneficial
Previous experience with Substance or Quixel is beneficial
An open attitude to critical feedback and understanding and application of the required art direction
Good time management skills and ability to organise your current workload
Work with the other team members to ensure realistic simulations are created
Must be self-motivated, a good communicator and have a positive attitude
A great knowledge of and passion for games and an excellent understanding of what makes them work